Cory here- as Project Manager I don't often get to steer the design ship at LLM, but given my degree in Industrial Design and my love to create, I get down with the design train on my own time (when I have time). Here's some topics I dig into when I need inspiration.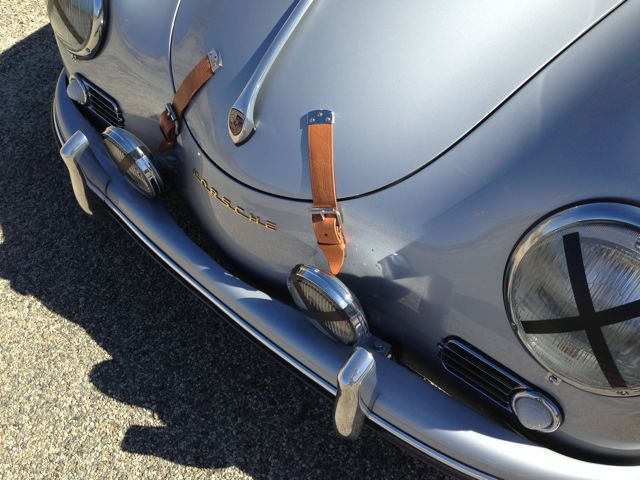 Vintage Race Cars
When we didn't know that form could have function, form only had aesthetic. The late 50's to mid 60's led to some of the most sculptural, elegant cars that were free of the burden of aerodynamics and made only to look beautiful and drive desire. As with all things, innocence can only last so long and these beauties were fitted with extra lights, bumpers were removed and aggressive tires bolted on to be raced competitively. That's the best part of these cars to me – taking something that is so gorgeous and adding utility. Pushing the limit on something regardless of it's status. Beautiful and raw.
http://vintageracecarsales.com/inventory/
Sci-Fi Concept art
I'm sure the above looks familiar – but it's a little off from what you would recognize. What's pictured above is the concept art for everyone's favorite hunk of junk, the Millennium Falcon (as illustrated by Ralph McQuarrie in 1975). This era of sci-fi is one of my favorite areas to find inspiration. These artists dared to dream bigger than anyone else at the time, and they help create stories that have become legends.  At a time when cars looked like rocket ships and streamlining was trending, McQuarrie showed us the fastest ship in the galaxy, and it was unlike anything anyone had imagined before.
http://www.starwars.com/news/ralph-mcquarries-most-memorable-masterpieces
https://www.deviantart.com/digitalart/paintings/scifi/whats-hot/
Advanced Carpentry
This is a bit of a weird one, but I've got a ton of respect for carpenters. When you're able to excute joints like the ones above, you're taking such an raw material and giving it piston fit accuracy. It requires a zen like level of patience to complete, not to mention the process is almost entirely subtractive. You're removing material, and if you take too much you've got to start over. Well executed, the finished product is usually extremely strong, ironic considering how small some of the features that comprise the joints are carved and formed. I think with this subject I am inspired by the level of care; the patience for perfection with such an imperfect starting place.
http://www.core77.com/posts/28140/japanese-master-craftsmen-dry-fitting-huge-insanely-complicated-wood-joints-28140
Mountain Bikes
The bicycle is one of the most efficient machines man has ever created. Mountain bikes take that, and and expand on it in such an amazing way. Covering rugged ground at speeds usually reserved for motorized vehicles, they've become incredibly complex. Manufacturers construct bikes entirely of carbon fiber, with suspension that can travel 6+ inches on either wheel with tuned dampers that rival F1 cars. Electronic gear shifters can be programmed to automatically shift for you on a trail you've ridden before. Seats can go up and down to help you climb or descend. Wheel sizes have been refined within inches of perfection. Technologically speaking you're seeing 20 years of innovation push a machine that requires human power become something amazing. The best part is, each company has a different formula and every year tries something new. No better inspiration than showing what dedication and passion can create.
Custom Motorcycle Builds
There's few objects that inherently carry the adjective sexy, and motorcycles have always been one of them. Cafe racers, Scrambler builds, Tracker builds – the list goes on here, when builders take a motorcycle and inject even more style to a bike, it takes on such a unique identity. When bikes get the nip-and-tuck treatment they become even more personal. I don't ride motorcycles myself, but I've got a massive amount of respect for them as an art form. It takes a skill with so many mediums like metal and leather, but you can create such an overpowering aesthetic. Example pictured above: the bike was a Honda CB750, and after surgery via Federal Motors, it was titled "Dark Passenger"- Eerily fitting. The driver for inspiration with these really is the effect of building something with emotion, and going on your gut to create something special.